MICHELIN GUIDE 2023: A CONSTELLATION OF Stars for OUR GRADUATES 
On Monday, 6 March, the famous Red Guide revealed its prestigious and coveted selection for the year 2023.  Each year, the Michelin Guide rewards the best restaurants with its celebrated stars, ranging from one to three for the leading establishments.
In 2023, 39 restaurants received their first ever star and 4 restaurants earned 2 stars: Cyril Attrazic, in Aumont-Aubrac, Christophe Dufossé at Beaulieu Castle in Busnes, Cédric Burtin's Amaryllis in Saint-Remy and Florian Favario's Auberge de Montmin in Talloires-Montmin. Only one restaurant received the coveted 3 stars, with Alexandre Couillon of La Marine in Noirmoutier clinching this accolade.
INSTITUT PAUL BOCUSE GRADUATES RECOGNISED BY THE MICHELIN GUIDE 2023
One star awarded to La Table Mirasol by Philippe Lagraula, a 2001 graduate
Philippe Lagraula, a 2001 graduate of Institut Paul Bocuse, is head chef at La Table Mirasol. Already recognised by the Bib Gourmand when he was the chef at Bistro 1912, he now enters the hallowed pages of the Michelin Guide with his first star for La Table Mirasol.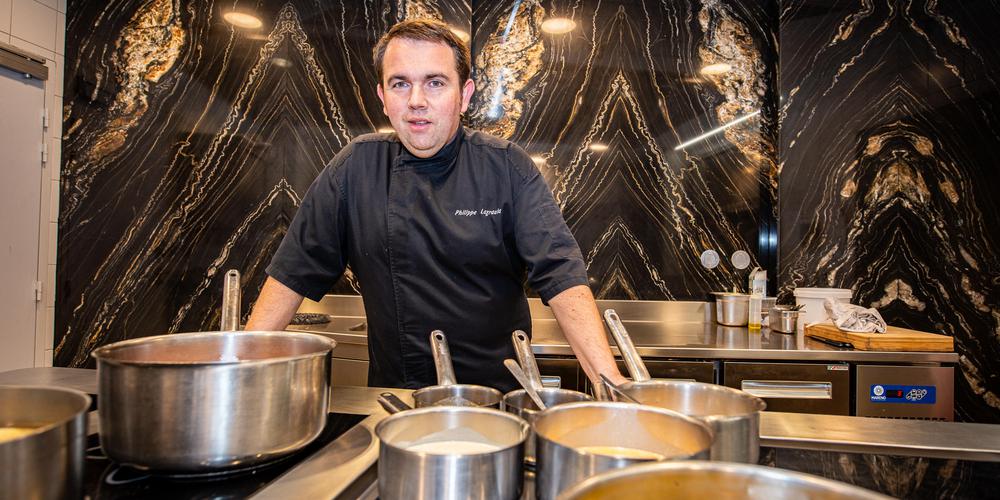 Huge congratulations go to him, as he joins the prestigious club of our Michelin-starred graduates:
Juliette Busetto, Samuel Victori and Pierre-Jean Arpurt (Class of 2014) – Les Agitateurs 1* in Nice
Nolwenn Corre (Class of 2010– – Hostellerie de la Pointe Saint Mathieu 1*
Indra Carrillo (Class of 2009) – La Condesa 1* in Paris
Sébastien Jean-Joseph (Class of 2012) – Baieta 1* in Paris
Tabata Mey (Class of 2004) – Les Apothicaires 1* in Lyon
Younghoon Lee (Class of 2012), Le Passetemps 1* in Lyon
Dan Bessoudo (Class of 1994), Chef-owner of Dan B. 1* in Ventabren
César (Class of 2007) & Léo Troisgros (Class of 2014): Restaurant Troisgros – Le Bois sans Feuilles 3*
Sébastien Bras (Class of 1993) Bras 2*
Hrishikesh Desai (Class of 2002): HRiSHi at Gilpin Hotel & Lake House 1*
Clémentine Coussau (Class Of 2008): Relais De La Poste 1*
Jean Imbert (Class of 2001): Jean Imbert at Plaza Athénée 1*
Philip Chronopoulos (Class of 2006): Palais Royal Restaurant 2*
Benjamin Chmura (Class of 2009): Tantris 2*
GRADUATES RECOGNISED BY THE BIB GOURMAND
Since 1997, the Michelin guide has also awarded the Bib Gourmand to establishments that offer a complete, quality menu at a reasonable price.
BIB GOURMAND FOR CARLA KIRSCH LOPEZ, 2017 GRADUATE
Alebrije, located in the upper heights of Lyon in the Croix-Rousse district, offers bistronomic Mexican cuisine. Already recognised by Gault&Millau, the famous Red Guide has now awarded Chef Carla Kirsch Lopez the Bib Gourmand 2023.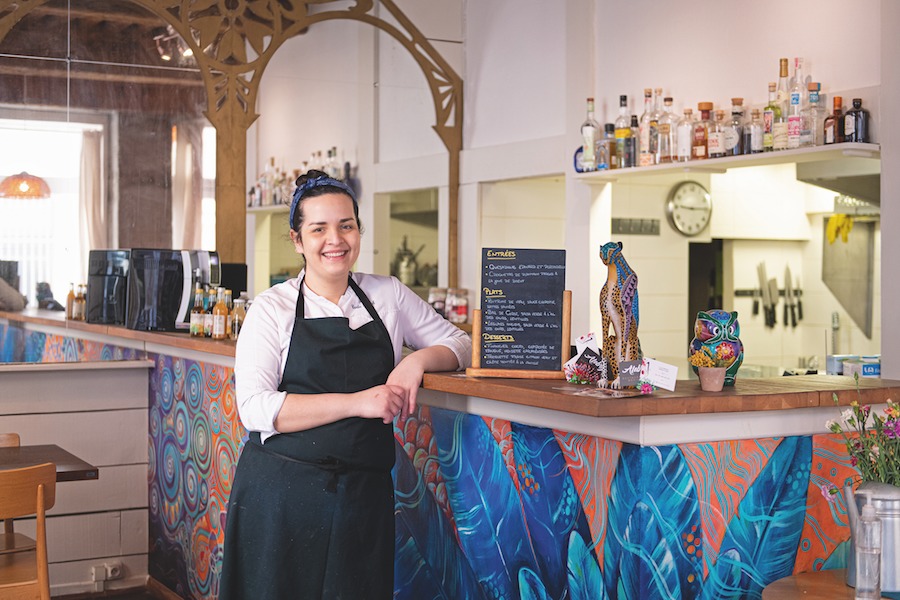 Saisons RESTAURANT MAINTAINS ITS STAR ONCE AGAIN
Since 2020, our training restaurant Saisons has been the pride of the school, after becoming the first teaching restaurant in France to earn a Michelin star, which it has retained its once again this year.
A reward, an honour and the result of a great job for the team of passionate professionals led by Chef Florian Pansin in the kitchen and Gaëtan Bouvier, MOF Sommellerie in the dining room.
It is thanks to a collective effort that each year the Saisons restaurant is able to welcome its guests in the best possible way while allowing our students to build their professional future. Congratulations to Christian NEE, (MOF 2004), Chien Yuan CHEN, Loïc VALENTIN, Arnaud MONTROBERT, Kévin JAILLET, Kelly GEOFFRAY and all our students who, every year, complete their work experience in this beautiful establishment.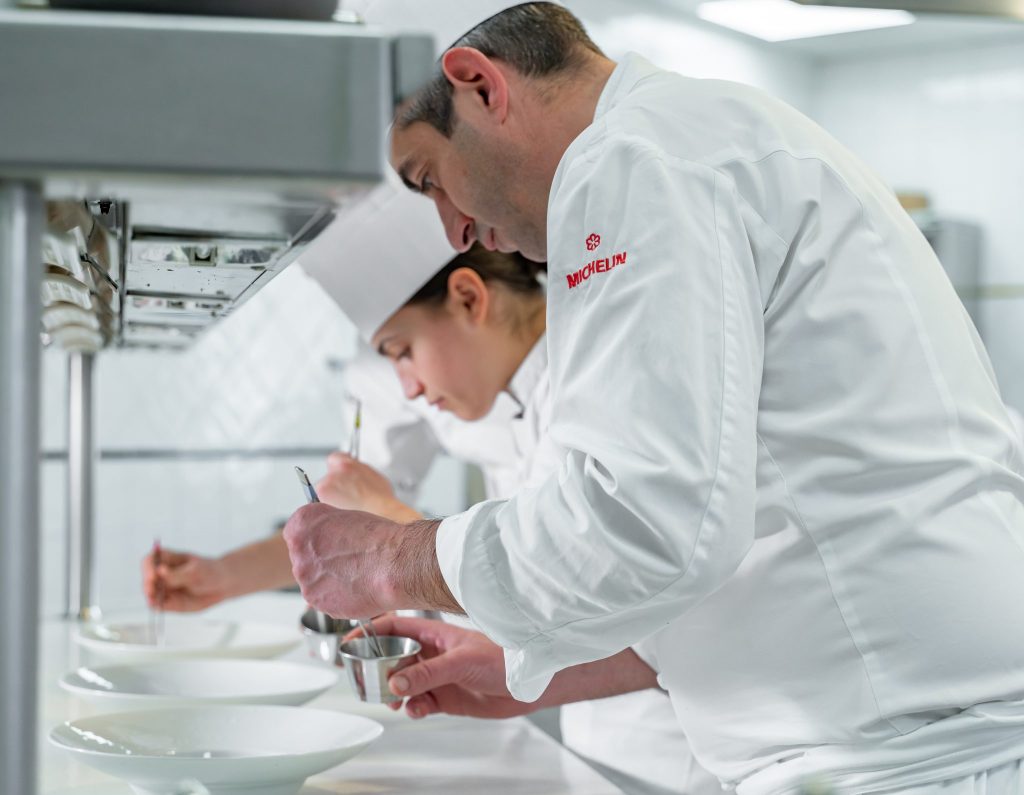 ---
The awards were announced on the day of the passing of Gérard Pélisson, co-founder of Institut Paul Bocuse, who worked his entire life for the success and excellence of our school, its students and its graduates.
Today we dedicate all these stars to this great man.
---
To find out more about the graduate network at Institut Paul Bocuse: