Accreditations, certifications and awards
A centre of excellence recognised in France and around the world
Institut Lyfe (formerly Institut Paul Bocuse), a pathway to excellence, is committed to continuously improving the quality of its teaching. Our accreditations are a guarantee of national and international recognition of the quality of our training courses.
Our accreditations, labels and certifications guarantee the academic excellence of the programmes offered and recognition of our qualifications, thanks in particular to:
The quality of the international faculty, their research activities and participation in the advancement of knowledge.
Close synergy with businesses for innovative education that provides professional skills in line with the needs of the labour market.
An established international strategy.
Qualifications approved by the Ministry of Higher Education

Institut Lyfe (formerly Institut Paul Bocuse) is the first private higher education institution in hospitality and food service to have obtained recognition from the Ministry of Higher Education and Research in 2019 with State-certified qualifications.
This certification, awarded by the CEFDG (commission for the evaluation of management training and qualifications) for our Bac+3 Bachelor's degrees in Culinary Arts and Culinary Arts with specialisation in Patisserie and Bachelor (Hons.) Bac+4 degrees in Hospitality & Food Service Management, attests to the academic quality of our teaching and our unique methods.
In 2022 the school's certifications were renewed for three years.
---
What this means for you
Our Bachelor's courses are included on the Parcoursup platform.
This qualification will open the doors to a Master's degree.
The international transferability of your qualification means you can continue your studies abroad, thanks to equivalency agreements.
You can apply for a CROUS scholarship.
Conference of Grandes Écoles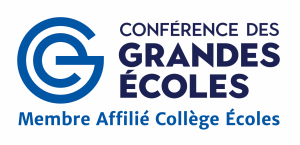 The Conférence des Grandes Écoles is a French association gathering together the leading higher education establishments (Grandes Ecoles of engineering and business), representing the most renowned and selective schools in the country. Its mission is to promote higher education, defend the shared values of its members and encourage their development in France and internationally. The inclusion of Institut Lyfe by the directors of this prestigious association attests to the excellence of its teaching and its preeminent role in the higher education of future professionals in the sector.
Conference of Quality Training in Tourism

Established by the Ministry of Foreign Affairs and the Ministry of National Education, the CFET's mission is to make France the global reference point in terms of tourism training. It brings economic, public and academic stakeholders in the tourism sector together to face common and ambitious objectives.
Institut Lyfe is CFET certified and a member of the board.
TOP FRENCH HOSPITALITY SCHOOLS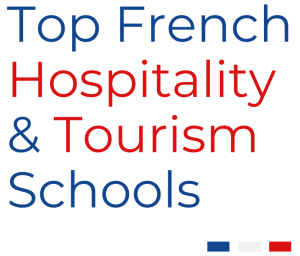 Promoting the French Hospitality and Tourism Touch and making it an international reference, this is the objective of the Top French Hospitality and Tourism Schools association. It brings together 4 specialized schools awarding diplomas approved by the Ministry of Higher Education, Research and Innovation: the École Supérieure de Tourisme de Y SCHOOLS, Excelia Tourism School, FERRANDI Paris and the Institut Lyfe.
PROFESSIONAL RECOGNITION OF OUR MASTERS
The RNCP title is a training which is recognized by the State and which is in line with the world of work. It meets specific criteria in terms of skills and know-how for immediate employability. Our Culinary Leadership & Innovation and International Hospitality Management master programs both deliver a level 7 RNCP title.
---
International accreditations and certifications
THE ICE
THE-ICE (International Centre of Excellence in Tourism and Hospitality Education) is an accreditation, assessment and quality improvement organisation in the hospitality sector (tourism, hospitality, events and culinary arts). It has a network of 44 members in 19 countries and accredits public and private universities and schools. We have been an accredited member since 2021.
AACSB
AACSB (Association to Advance Collegiate Schools of Business)
AACSB accreditation, originating from America, ensures extremely demanding standards of excellence for higher education and research in the management field. Institut Lyfe (formerly Institut Paul Bocuse) has been a member of the AACSB since 2020 as part of its commitment to quality.
EFMD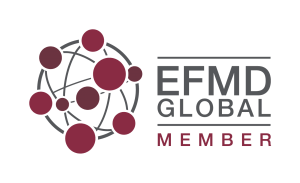 The EFMD (European Foundation for Management Development) is an independent European association which accredits training courses in business and management schools. It issues various certifications of excellence and focuses on strategic relevance and programme development. Our school has been a member of the EFMD since 2021.
Hotel Schools of Distinction

Thanks to its respected reputation among professionals in the hospitality sector, Institut Lyfe is the only French hotel school to be accepted as a member of the Hotel Schools of Distinction network. This sharing network brings the best hotel schools together with leaders in the hotel industry worldwide, who are committed to the development of talented candidates.
Eurochrie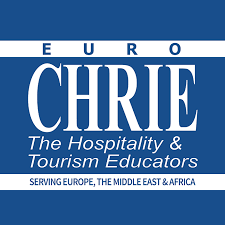 Institut Lyfe (formerly Institut Paul Bocuse) is a member of EuroCHRIE, the Europe-Mediterranean-Africa Federation of ICHRIE (International Council on Hotel, Restaurant & Institutional Education), the principal international organisation supporting education and the quality of training in the tourism, hospitality and restaurant sectors. 
---
Awards and rankings
Institut Lyfe (formerly Institut Paul Bocuse) is recognised all over the world for its quality training and its excellent professional paths.
---
Individual prizes and awards
Joining Institut Lyfe (formerly Institut Paul Bocuse) means surrounding yourself with the best professionals who are passionate about knowledge transfer, and work on a daily basis for your success:
Vincent Durant, MOF Chocolatier 2019
Alain Lecossec, MOF Cuisine 1991 
Davy Tissot, MOF Cuisine 2004 – BOCUSE D'OR 2021
Jean Claude Pecquet, MOF 1986 
Christian Née, MOF 2004
Florent Boivin, MOF 2011
Habib Lazreug, Concierge Clé d'Or
Gaëtan Bouvier, MOF Sommelier 2022
Your future will surprise you. 
Institut Lyfe (formerly Institut Paul Bocuse) is a fusion of exacting standards and emotion. Our students successfully take part in multiple competitions every year:
Félix Lagrot, winner of the Jean Rougié Trophy 2021
Damien Lhortolat, best original creation, Praline World Championship 2022
Hugo Vesin, winner of the CDRE Trophy 2022
Anaïs Estève, World Champion in the Cuisine category, Young Talents Escoffier