MSc. International Hospitality Management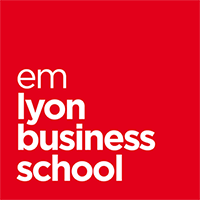 Our International Hospitality Management program will equip you with the competencies to become a leader on the world hospitality scene. This double degree is delivered in partnership with emlyon business school.
Qualification: state Certified Level 7 Qualification, registered with the National Repertoire of Professional Certifications (RNCP) & MSc
Length:1 year full-time study (120 ECTS) followed by a 4-6 month internship/professional experience & dissertation
Language of instruction: English
Entry requirements: we welcome applications from candidates who have completed a minimum of a Bachelor's degree or equivalent
Start date: august / september
Careers: property general management, corporate team leader, asset manager, corporate business analyst, entrepreneur, financial consultant/broker
Reinvent the future of international hospitality management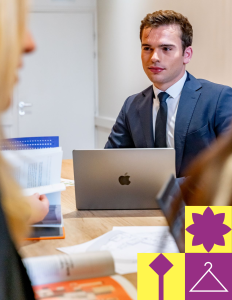 As a creative thinker, you are looking to integrate an exciting industry which thrives on innovation.  You have an interest in aesthetics and are tuned in to new emerging trends in the hospitality sector. You are ambitious and want to contribute actively to the development of hospitality and become an innovative manager in the sector. This program will help you toward that vision for your future.
This MSc offers an international and comprehensive vision of management applied to the hospitality industry. We develop industry professionals capable of taking up future challenges in the sector.
The program is the result of a partnership between Institut Lyfe and emlyon business school, ranked in the top 15 Business Schools in Europe by the Financial Times. The course is taught in English by high level academics from both institutions as well as international industry experts. Together, they will provide you an ideal balance of theory, strategic analysis and creativity through a project-based learning approach.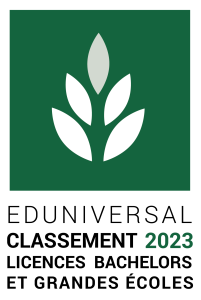 Our MSc. International Hospitality Management is elected N°1 of the Hospitality Masters in the Eduniversal 2023 ranking.
---
COURSE OVERVIEW
PUT YOUR TALENT TO GOOD USE facing THE CHALLENGES OF THE HOSPITALITY INDUSTRY
You will spend each semester in a different city. Moving from Lyon to Paris to an international destination*, we will challenge you to understand the multicultural dimension of management. You will have the opportunity to apply your learning to 3 real-world projects, including the creation of a concept restaurant, the development of a hotel brand and an in-company consulting mission.
You will also encounter internationally-renowned designers and industry leaders during conferences, international seminars and  our hospitality weeks (tailored field trips to some of the most emblematic hospitality destination properties in France and abroad).
*Past years have included Las Vegas, USA and Shanghai, China
FEATURED MODULES*
*Given only as examples
Managing diversity
Service design
Innovation management
Revenue management
Change management
Hospitality asset management and business models
Luxury management
Environmentalism and ecotourism
Other compulsory prerequisites to obtaining the qualification:
4/6-month internship or professional experience
Final dissertation or business plan (report & defense)
Hospitality-based business models are complex. To master this complexity, you attend ideally matched courses that best correspond to your profile through either:
– the "accelerated track" with specialized hospitality fundamentals
Or
– the "advanced track" if you already have a hospitality degree.
For students in the "accelerated track", your curriculum begins with a 4-week, Professional Immersion Module prior to the start of the core program. This allows you to engage directly with the culture of our industry and introduces you to the fundamentals of operations management in hospitality.
---
WHY CHOOSE US?
WHEN EXCELLENCE MEETS IMAGINATION
We offer you a rare opportunity to obtain a double degree from two world-renowned institutions. A postgraduate, state-certified qualification from Institut Lyfe, and an MSc awarded by emlyon business school and certified by the elite French Conférence des Grandes Ecoles.
Learn from internationally renowned designers and industry leaders at conferences, in seminars, and on hospitality field trips.
You will travel to and study in France and abroad, in leading destinations in international hospitality management.
Benefit from the power and reach of 2 alumni networks established across the globe.
We offer personalized career support and advice from a team of professionals.
At the end of the MSc in International Hospitality Management, you will be awarded a dual qualification recognized in France and internationally, including an MSc awarded by our partner institution, emlyon business school and a postgraduate, state-certified level 7 qualification, registered with the National Repertoire of Professional Certifications (RNCP), awarded by Institut Lyfe.
The program was ranked No. 1 among the specialized Hospitality Master's in France by EDUNIVERSAL in 2023, and ranked 6th globally.

---
CAREER OPPORTUNITIES
THE SKY IS THE LIMIT
Careers and opportunities
The MSc in International Hospitality Management is recognized in France and internationally, offering you a multitude of career perspectives, predominantly in major international companies.
Perhaps your dream job is :
Property general management
Corporate team leader
Asset manager
Corporate business analyst
Financial consultant/Broker
Entrepreneur in the hospitality sector
The MSc International Hospitality Management enabled me to acquire an in-depth knowledge of key hospitality topics, thanks to passionate teachers from Institut Paul Bocuse and emlyon as well as from partner universities and companies.
In addition to this expertise, the program also provided me with numerous opportunities to gain soft skills, through real world professional situations.
Last but not least, studying both in France and abroad in such a rich and diverse environment provided me with the opportunity to meet with amazing fellow students and key industry players: creating lifelong friendships and paving the way for my professional future.