International Wine and Beverage Management specialisation
The specialisation in International Wine and Beverage Management will give you a 360-degree vision of the wine and beverage sector, exploring themes such as production, distribution, sales and service.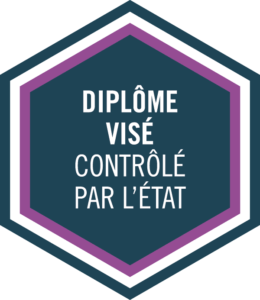 Degree in Hotel and Restaurant Management (4-year) registered and approved by the Ministry of Higher Education and Research*.
*Publication in the Official Bulletin n°31 on 29 August 2019
Qualification: Bachelor (Hons.) State Certified Level II Qualification
Length: 7 months full-time (60 ECTS)
Languages of instruction: French/English
Start date: January 2023 
Entry requirements: We welcome applications from anyone who has completed a 3-year higher education degree or equivalent
Careers: Export manager, Beverage manager, International consultant, Brand ambassador, Concept bar owner-manager
Training tomorrow's managers and supporting the mutations of the sector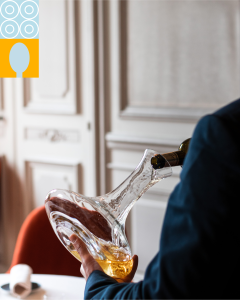 Wine, spirirts and beverages is an exciting and dynamic area to be working in, with producers and manufacturers continually bringing new ideas to market.  From major international brands to regional or craft productions, the sector is also becoming increasingly diverse.
Our International Wine and Beverage Management specialisation aims to provide you with two distinct sets of skills focusing on the product, techniques, but also on the economic, environmental, commercial and marketing dimensions of the market. It will allow you to acquire a deep understanding of the cultural dimension of markets and also develop a wide knowledge base of the industry.
---
Course overview
Oenology, mixology, coffeology… develop your expertise
From production through to service, the International Wine and Beverage Management specialisation offers a 360-degree vision of the profession. In addition, we will give you excellent practical and theoretical training for managing points of sale. You will approach wines and spirits but also non-alcoholic drinks as well as beers and fermented drinks.

Course features*
*Given only as examples
Strategic wine & beverage marketing, wine & food pairing
Knowledge of beverages: tasting technique, global geoviniculture
Wine business & legal environment
Beverage international strategies
Sustainability & ethics
Marketing and contracts
Expert conferences
Optional work placement at the end of the course
I chose the Wine and Beverage specialisation because it was the most appropriate for my professional project. Indeed, my goal is to become a catering manager in a fine establishment. Knowledge of international wines, as well as knowledge of the world of beverages in general, is essential for this type of position of responsibility.

Antoine Froschauer – Specialisation International Wine and Beverage Management
---
Why choose us?
We'll help you stay one step ahead!
Explore the Wine & Beverage universe by benefiting from the expertise of our MOF sommelier and Best Sommelier of France, Gaëtan Bouvier and meet renowned professionals during workshops, conferences, tasting events, in what is considered to be a key region for the world of wine.
We will give you amazing opportunities to practice your skills in a unique training environment, including: 2 training bars, 1 cellar, 1 tea school, 1 coffee studio, 1 fermentation laboratory.
You will be able to discover new and promising sectors, such as: mixology, beerology, coffeeology, and the art of tea.
Build yourself a solid, inspirational and international future: 80% of our graduates' first jobs are as managers. Nearly 70% begin their career overseas.
---
WHAT FURTHER STUDY OPTIONS ARE AVAILABLE?
---
YOUR FUTURE WILL AMAZE YOU
VARIED PROFESSIONAL PROSPECTS AND INSPIRING CAREERS
Food & Beverage Manager
Beverage Manager
Wine and spirit merchant
Production or distribution unit manager
Brand Ambassador
AS WELL AS…
International consultant
Export manager
Concept bar owner
---