France is ranked as the 7th host country for foreign students. Every year, 35% of our students come from all over the world to join our outstanding training courses. Institut Lyfe (formerly Institut Paul Bocuse) promotes multiculturalism as a source of knowledge, diversity, openness and innovation. People from 72 nationalities study at our campus, giving the various year groups and courses a truly international culture.
Studying and living in Lyon also means enjoying the richness of its heritage and culture! Lyon is recognised as THE world capital of gastronomy. It offers a multitude of activities and is an ideal location from which to discover France and Europe.
---
International students, welcome to your home from home!
Our International Student Affairs (ISA) team is at your disposal to help you with everything as soon as you arrive. Our goal is to facilitate your integration and help you settle into your new environment in as quickly and smoothly as possible, so that you can enjoy your experience at Institut Lyfe to the full.
For optimal orientation, we offer a dedicated pre-start seminar. This includes intercultural workshops, conferences and team building, to get to know each other and discover different aspects of French culture.
Want to learn the French language? We offer courses in partnership with the Alliance Française in Lyon and Inflexyon.
Did you know? Institut Lyfe has been awarded "Welcome to France" certification in recognition of the quality of its international student experience and actively participates in the Campus France network to offer the best possible welcome to all of its students.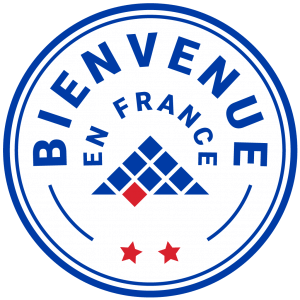 ---
WE HELP… YOU ENJOY
The ISA office will help and support you in all your administrative formalities:
To obtain your visa or residence permit, for non-European students: as soon as your admission to Institut Lyfe is confirmed, we offer a personalised service to help organise your move to Lyon. We will also assist you in the formalities to be completed with the OFII and the Rhône Prefecture. Want to learn more about obtaining a visa or residence permit? Visit the website https://www.campusfrance.org/fr.
Completing healthcare formalities with the social security agency which covers healthcare expenses and guarantees access to medical treatment. Our campus team will assist you in obtaining appropriate health cover and advise you on the best supplementary cover if necessary.
Banking, to open an account in France which will allow for payment of your bills, reimbursement of medical expenses, and payment of wages. Our banking partners will be happy to advise you.
For your housing assistance applications in order to benefit from an allowance to help with the cost of rent (CIF).
Your contacts:
Myriam Marescot – International Student Affairs Manager : +33.(0)4.26.20.71.71 / myriam.marescot@institutpaulbocuse.com
Domitille Mayet – Campus Assistant : +33.(0)4.26.20.97.66 / domitille.mayet@institutpaulbocuse.com